OFFLINE

Female
24 years old
Rock Island, Tennessee
United States



[ 118 ]
MY DETAILS
| | |
| --- | --- |
| MEMBER SINCE: | Mar 03 2007, 11:42 pm |
| | |
| --- | --- |
| LAST LOGIN: | Jun 04 2009, 2:18 pm |
Movies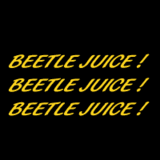 < >



Adams Family

Adams Family Values

Alice In Wonderland

A Nightmare On Elm Street

Beetle Juice

Blade

Blair Witch 2

The Breakfast Club

Casper

Charlie and The Chocolate Factory

Clerks 2
Confessions of a Teen Age Drama Queen

Cry Baby

Dark Water

Dracula

The Exorcist

Free Willy

Friday The Thirteenth

Ferngully

Georgia Rule

Gone With The Wind

Harry Potter

Hocus Pocus

Independence Day

Indian In The Cupboard

Jumangi

Jurassic Park 1 and 2

The Labyrinth

The Lost Boys

Mean Girls

Norbit

Painful Secrets

Panic Room

Phantom Of The Opera

Pipi Longstocking

Pirates of the Carribean 1-3

Pretty In Pink

Repo! The Genetic Opera

The Ring 1 & 2

Rock Star

Saw 1-5

School Of Rock

Secret Window

Silence Of The Lambs

Silent Hill

Sixteen Candles

Sleepy Hollow

Spiderman

Spiderman 2

The Sixth Sense

Sylvia

Thirteen

The Vampire Lestat

Willy Wonka and The Chocolate Factory

Without A Paddle

The Wizard Of Oz

X-Men

You've Got Mail
Music
Gothic, Darkwave, EBM/TBM, Industrial, Electronica, Synthpop, Techno,
Post-punk, Deathrock, Dark Alternative, Dark Cabaret, Dark folk,Dark Ambient, Goth metal, Metal, Punk, Classical, Neo Classical...,

Aerosmith

Adam Lambert

Aerosmith

A.F.I.

A.J. Mclean

Alanis Morissette

Alice Cooper

Apocalyptica

Apoptygma Berzerk

Aaron Carter

Atomic Neon

Audioslave

Ayria

Avenged Sevenfold

The Backstreet Boys

Bauhaus

Beborn Beton

The Bee Gees

Billy Idol

The Birthday Massacre

Black Sabbath

Brian Littrell

Chris Daughtry

Cinema Strange

Claire Voyant

Clay Aiken

Coldplay

Creed

The Cruxshadows

The Cure

Daisy De La Hoya

David Archuleta

David Bowie

Depeche Mode

Disturbed

3 Doors Down

Dream Theater

Evanescence

Everlast

Finger Eleven

Fields of Nephilim

Foriegner

Flyleaf

Fuel

Genesis

Godhead

Godsmack

Green Day

Guns N' Roses

Heart

Hilary Duff

Howie Dorough

Imperative Reaction

Incubus

INXS

Jack off Jill

Joy Division

Journey

Judas Priest

Kerli

Kevin Richardson

KMFDM

Korn

Lacuna Coil

Lamb of God

The Last Dance

Lindsay Lohan

Linkin Park

London After Midnight

L.O.T.R. Soundtracks

Marilyn Manson

Maroon 5

Micheal Jackson

Mudvayne

Muse

Neuroticfish

Nick Carter

Nightwish

Nine Inch Nails

Only Now Existing

Otep

Ozzy Ozbourne

Pantera

Papa Roach

Paramore

Peter Murphy

Placebo

P.O.D.

Porcelain and The Tramps

Poison

Plumb

Puddle Of Mudd

Queen

Queen Of The Damned

The Rasmus

Red Hot Chili Peppers

Robert Pattinson

Savage Garden

Seraphim Shock

The Sisters of Mercy

Smash Mouth

The Spice Girls

Stevie Wonder

Switchblade Symphony

System of a Down

Tactical Sekt

Tapping The Vein

Trapt

The Used

Three Doors Down

Van Halen

Velvet Revolver

VNV Nation

Voltaire

Yanni


Books

Go Ask Alice

Charlie and The Chocolate Factory

Cut

Twilight

New Moon

Eclipse

The Bell Jar

Breaking Dawn

Thicker Than Water by Carla Joblinski


About Yourself
I have had Generalized Anxiety Disorder (GAD) and depression for 7-8 years now. It used to be accompanied by Panic attacks, but those happen extremely less now.At one point when my anxiety was at it's worst and I wasn't yet on any medication, I was agoraphobic. I also self-injured for 3-4 years. I am proud to say I have been SI free for around a year and 1/2 now. Of course the urge still happens but I know better than to give in. I take Effexor XR but hope to one day be able to handle everything without medicaion. I can be friends with anyone, as long as you arent stuck on yourself, a liar, judgemental, ya know, the basic things that keep you from being a decent human being. I have a little sister named Emily, I love her to death. I am a very emotional person. I suppose that will always be my biggest weakness.
About 3 years ago I had a fall on school bus steps and deeply bruised muscle in my low back. I went to physical therapy and all was well until about a year ago. My whole back started hurting. It got so bad I was missing school and work. The only thing we were able to figure out was it may have been stress. So ive been battling chronic back pain for about a year. It is finally getting a lot beter but somewhere along the way my shoulders and neck started hurting too and they are not improving. I recently went to my rahab doctor and she believes I have Cervical Dystonia. This is a conditional triggered by the brain that causes the muscles in your head and neck to unvoluntarily tighten and stretch. Those are my current symptoms but it can get much worse and I hope I am able to prevent that. This is my biggest source of anxiety right now. I would love to talk to anyone that has or knows about this condition.
Likes


Music of many forms

playing clarinet

poetry

marching band

dancing

working out

making hair falls

video gaming

-RPG's are my fav.

Lindsay Lohan ~Love Her!~

horror movies

cemeteries

darkness

castles

old abandoned buildings

photography

sexuality

reading good books

platform boots

dread falls

corsets

body modification

being strange

being random

being happy

dark corners

moonlight

wolves

vampires

rain & thunder-storms

sculls

vegetarianism

researching demonic possession

researching the supernatural

researching mental disorders

researching murder cases

researching the paranormal
Dislikes
Mental Disorders
Close-minded people
Judge-mental people
Aluminum foil
Bright sunlight
Back, neck, and shoulder pain
Not being as thin as I would like
Hobbies
Writing poetry
Playing Clarinet
Waisting time online
Exercising

MY FRIENDS
soveryfragile has 13 friend(s)