OFFLINE

Female
21 years old
Rogers, Arkansas
United States



[ 0 ]
MY DETAILS
| | |
| --- | --- |
| MEMBER SINCE: | Mar 05 2007, 9:50 pm |
| | |
| --- | --- |
| LAST LOGIN: | Mar 21 2007, 9:46 pm |
Music
[[The ones in bold I like the most]]


30 Seconds to Mars

Alexisonfire

Andrew Landon

Blink-182

Boys Night Out

Bloc Party

Blue October

Bright Eyes

Chiodos

Coheed and Cambria

Dashboard Confessional

Death Cab for Cutie

Emery

Fall Out Boy

The Fray

From First to Last

Head Automatica

Hellogoodbye

Hollywood Undead

Hot Hot Heat

My Chemical Romance

Panic! At the Disco

Plain White T's

Senses Fail

She Wants Revenge

Sleeping At Last

Snow Patrol

Taking Back Sunday

Three Days Grace

Train

Yeah Yeah Yeahs

Books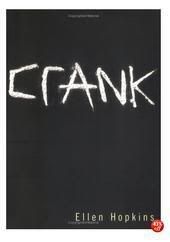 About Yourself
I really haven't figured out everything yet.
After a while I'll get the hang of it.


My views on life,


are changing.


But maybe they've changed for the better.


This description won't let you get to know me.


You have to do that yourself.



I'm the kid you see hiding in their jacket


With the sleeves always down


Afraid to show what's there


Inside I'm 5 years old


Playing pretend with my mind


Pretending I'm not here


Waiting for someone to help me up


I'm one single person, no one special.


Maybe I can't change the world.


But someday I could change your life.