OFFLINE

Female
22 years old
Dallas, Texas
United States



[ 107 ]
MY DETAILS
| | |
| --- | --- |
| MEMBER SINCE: | Nov 26 2012, 9:29 am |
| | |
| --- | --- |
| LAST LOGIN: | Mar 27 2013, 2:37 pm |
Movies
the thwilight saga. the nightmare before christmas. jennifer's body. black swan. the rocky horror picture show. grease. legion. zombieland. alice in wonderland. scott pilgrim vs the world. pirates of the carribean. howls moving castle. spirited away. my neighbor totoro. the lost boys. orphan. corpse bride. interview with a vampire. juno. party monster. edward scissorhands. magic mike. sweney todd. kick ass.
Music
black veil brides. blood on the dance floor. falling in reverse. bring me the horizon. asking alexandria. motionless in white. the lonely island. iwrestledabearonce. green day. my chemical romance. tokio hotel. avril lavigne. 30 seconds to mars.
Books
twilight series. world war z. the glass house series. house of night series. ranma 1/2. inuyasha. death note.
About Yourself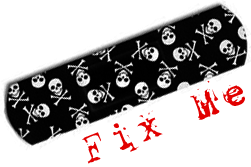 glitter-graphics.com
My name is Martha and I have suffered from anxiety most of my life. I just recently got my high school diploma a month ago. I plan on going to college and having a job, eventually, when or if my anxiety disappears. I have been diagnosed with depression,and anxiety. I'm tired of suffering with this and I just want it to stop.
Likes
music. video games. movies. television. computers. family. friends. animals.
MY FRIENDS
MarthaAguilar93 has 12 friend(s)