OFFLINE

Female
44 years old
Paris, Tennessee
United States



[ 36 ]
MY DETAILS
| | |
| --- | --- |
| MEMBER SINCE: | Apr 17 2007, 3:01 am |
| | |
| --- | --- |
| LAST LOGIN: | Jul 24 2008, 4:29 pm |
Movies
comedy, thillers,love stories and true stories. There are way too many movie titles for me to mention, so, let's just say that I like alot.
Music
I like just about every kind of music one could come across. If it has a good beat then I most likely like it.
About Yourself
what can I say about me, let see. Ok, here it goes. I am 38 years old, I am a proud mother of three wondeful teenagers. My children are my life and what keeps my feet on the ground. W/O them I don't know what would become of me.
I suffer from depression and panic attacks. I've had depression and panic attacks ever since I was a teenager. I love to help others who suffer as I do. I learn so much about myself and my condition through helping others. I'm an animal lover, my pets give me something to hold and hug when I am lonely or down. Yep, dogs are man's best friend, at least mine are for me.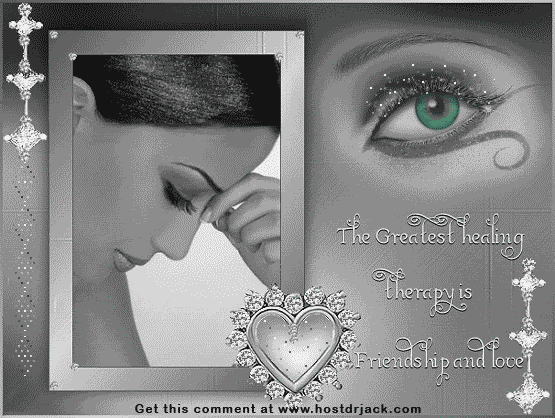 www.hostdrjack.com
Likes
warm sunny days with bright blue skies, a walk along the lake with my honey, playing games with my children, hugging my puppies, I love camping on the water's edge and doing some all night fishing sitting next to a litte camp fire and the peacefulness that I feel sitting under the night velvet sky. I like being the first one to catch a fish, the most fish and the biggest. I don't keep them though, I catch then release. I enjoy cooking,baking and I do a mean burger on the grill.
I like honest ppl, smiles and laughter. The angelic look on babies faces, to see thier smiles and hear thier laughter too. I love puppy's breathe and the sound of a happy kitten's purr.
Dislikes
Fake ppl, dishonest ppl, users and losers. Child molestors and abusers. Being disrespected. I hate the words "I don't care". Pushy ppl, self-centered ppl who recklessly say things without any thought as to the impact it will have on someone. Overbearing ppl just piss me off. ppl who want you to be interested in all that they do and say, but don't feel as if they have to return that interest.
Hobbies
Scrapbooking, crocheting, painting just about any arts and crafts I like it all. I'm a very creative person, doing arts and crafts gives me a beautiful way of expressing myself. I also enjoy writing.
MY FRIENDS
Kimber has 5 friend(s)